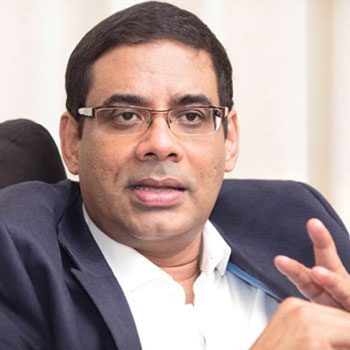 Our primary goal in the last one year has been to reposition our value proposition, and to align our organizational capabilities to support our mission to promote and improve the business environment while stimulating a vibrant economy. To drive this effort, I have put together a team at ICC to deliver fully on our mission with a common purpose and passion. As we progress, more ICC members and other local and international chambers will be invited to contribute to our mission.
My intention is to help our members to reach out to new frontiers in our rapidly changing world. In Sri Lanka the ICC national committee has been in existence for over 60 years. The Chamber engages with the business community to promote good business practices and acts as a voice for the business community on policy advocacy.
ICC Sri Lanka is also responsible for issuing the international guarantee chain of ATA Carnets– the Customs document allowing the duty-free and tax-free temporary import of goods. We are also improving the capacity of the chamber in issuing certificates of Origin. The new Chairman of ICC Mr Paul Polman, also Unilever Global CEO, who leads a world network of national committees in over 100 countries, advocates business priorities at national and regional level. We will work with him to craft the ICC stance on specific business issues that affect our members.
The International Chamber Of Commerce Sri Lanka (ICCSL) was privileged to partner with The Chartered Institute Of Management Accountants,(CIMA) to launch the first ever awards for the "Most Admired Companies Of Sri Lanka." These awards were intended to recognize companies that are superior to the rest in terms of not just their financial performance but also on the overall value they create. Finally, by organizing competitions to recognize successful companies with best practice, the chamber hopes to provide a platform for leaders and corporate bodies  to share and, exchange insights, develop networks, address the latest business issues affecting their communities, and learn about new areas of innovation from experts. The Fireside Chat with six prominent, frontline business magnates that the ICC organized ,again with CIMA and The Daily Financial Times was for such a purpose and commanded a packed audience of CEOs and Achievers. We launched our Membership card, a 'discount retail card' issued exclusively to our member companies. This is in addition to improving our regular communications on the various initiatives we will be launching to improve the way we work together and deliver a better service for our members and society as a whole. We have also signed MOUs with CMA, CA Sri Lanka, CIMA and ICC India to expand our reach.
Finally – the interaction I have had with many organizations, members and sponsors on behalf of ICC in the last one year, both here and overseas has been very beneficial to the Chamber. We have a huge responsibility on behalf of our stakeholders and their communities to make Sri Lanka a trade hub in the Indian Ocean.
Many thanks again for your continuous support and contribution to achieve ICC's goals and look forward to further strengthening our ties with all our partners and members.
Dinesh Weerakkody
Chairman ICCSL