Mr. Rohan Masakorala
Committee Member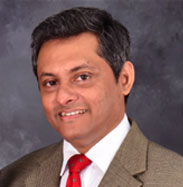 Mr. Rohan Masakorala
(Committee Member)
CEO Shippers' Academy Colombo
Director General Sri Lanka Manufacturers & Exporters Rubber Products
Core team task force member appointed by Hon Prime Minister on the project- safety of navigation on the Indian Ocean
Chairman- EDB Advisory committee on logistics, appointed by Ministry of Development Strategies and International Trade
Serves as a senior consultant to H.E the President office in Sri Lanka on ports and airports via Strategic Enterprise Management Agency (SEMA).
Consultant – Commercial hub Operators' Association of Sri Lanka
Honors Graduate in Economics with a second major in Business Administration & Marketing from Connecticut State University U.S.A. Diploma in business management from Houston University Texas USA. Certified in supply chain management from Cranfield University U.K
Started the industry career in 1992 at Hayleys PLC as a management trainee and worked in the group companies in many senior positions until 2006, including Hayacrb Holdings Australia as head for global sourcing, distribution and logistics.
Works as an Independent shipping/trade consultant & writer/columnist and a UNESCAP certified trainer involved in professional training in the areas of shipping, international trade, logistics, and transport and trade facilitation. Expertise in the field on export/import, ports, customs, shipping, international trade policy, logistics and supply chain management for 26 years.
National consultant (Sri Lanka) for International Trade Centre working with ITC taem, on logistics and boat building for the National Export Strategy (NES) project of EDB of Sri Lanka in 2017/2018.
Former chairman of the Sri Lanka Shippers' Council & Association of Shipper's Council of Bangladesh, India, Pakistan & Sri Lanka (ASCOBIPS), served as the first Secretary General of the Asian Shippers' Council-ASC- 2009-2012 representing 16 countries in Asia.
Working group member on shipping surcharges at the London based Global Shippers' Forum (GSF) 2011-206.
Serves on the NCE council and as a board member of ICC Sri Lanka, formally at Exporters Association and Ceylon Chamber of Commerce.
First Sri Lankan and only South Asian to be on the working group of the Paris based International Chamber of Commerce (ICC) on INCOTERMS Plus transport project.
Immediate past Secretary General of the Joint Apparel Association Forum (JAAF) Sri Lanka and chaired the logistics committee of JAAF till 2017 and a member of it now
Founding partners of Singapore Shippers' Academy and the Shippers' Academy Colombo, Founder of the Colombo International Maritime Conference Events & South Asia Maritime and Logistics Forum Has represented the region and country in over 50 international conferences around the world.
Formally served as board member of Sri Lanka Ports Authority, Ceylon Shipping Corporation and Central Freight Bureau and trade facilitation committees of BOI and Customs.