Mr. Boshan Dayaratne
COMMITTEE MEMBER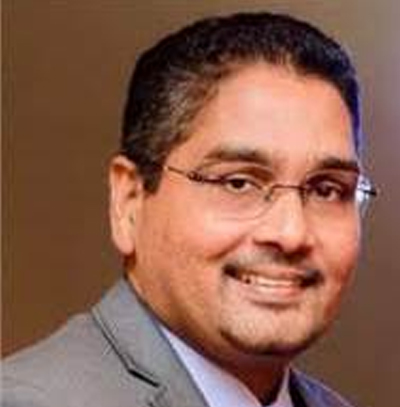 Mr. Boshan Dayaratne
(COMMITTEE MEMBER)
Boshan is the Group Director/CEO of CICRA Holdings – Sri Lanka's pioneering information security training,
certification and consultancy organization. He is a renowned keynote speaker in cyber security.
Invited by the United States Pacific Command, Boshan has addressed to the Pacific Senior Communicators annual event on cyber security since 2013; this annual event is represented by senior military officials from over 28 nations in the Asia and the Pacific. Boshan focuses on responding to cyber security disaster recovery. His organisation also conducts cyber security training at the annual
Cyber Endeavor Program of the Multinational Communication Interoperability Program of the US Pacific Command since during the past seven years.
Boshan has also been appointed as a US – Malaysia Command and Control Interoperability Board Member on Cyber Security in 2015.
Being a Cyber Security Evangelist, Boshan is an active promoter of the 'Cyber Security Summit' in Sri Lanka – which is now on the eighth consecutive year; He also convinced Deakin University, Australia to launch Sri Lanka's first Bachelor's Degree in Cyber Security in partnership with CICRA Campus.
Boshan has an MBA from the University of Colombo and has a degree in Business Management from University of Colombo, ACIM-UK, and a Diploma in Sports Science from Hungarian University of Physical Education.
He is currently the Chairman of the Royal College Union, Skills and Career Development Centre. He recently was elected as the Deputy President of the MBA Alumni Association, University of Colombo and a member in the Board Directors of SLASSCOM (Sri Lanka Association of Software and Service Companies), chairing the Cyber Security-Center of Excellence for SLASSCOM. He was also appointed as a board member for the International Chamber of Commerce (ICC) recently.
During the years of 1995/96, Boshan was Sri Lanka's number one Tennis player.