Membership Privilege Card
Membership Privilege Card
As a valued member of ICC Sri Lanka, we are delighted to offer you the 'ICCSL Membership Card' The ICCSL Membership card is a 'discount retail card' issued exclusively to our esteemed membership.
The holder of the ICCSL membership card will have access to numerous discounts and privileges offered by our partner merchants. All offers will be communicated to members periodically.
This is not a debit, credit or charge card and cannot be transferred.
The membership card will be issued to the CEO of the respective member company.
The card must be presented at the point of purchase to obtain benefits.
The use of the card is governed by the Terms of conditions of the ICCSL Membership Card Programme.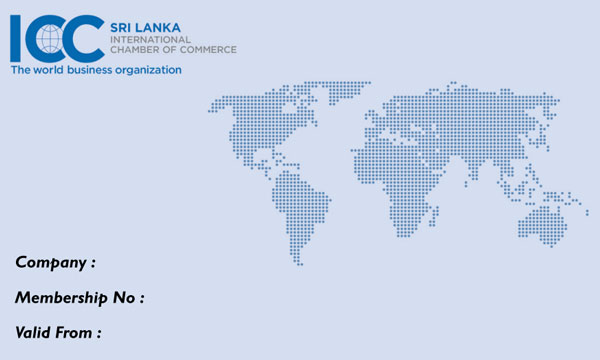 For all member related queries on the Membership Card Programme, please speak with Ms. Kalani Bandaranayake on 011 5920067 / 011 2307841