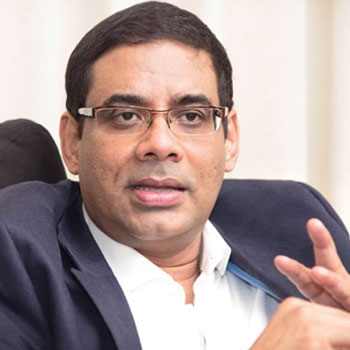 The 52nd Annual General meeting of ICC Sri Lanka was held on the 28th of September 2018. Your new executive committee elected for 2018/19 ; Dinesh Weerakkody (Chairman), Keerthi Gunawardena (Immediate Past Chairman), Shanil Fernando (Secretary), Sheanath De Zoysa (Treasurer ) Capt. Nalin Peiris (Vice Chairman), Mr. Rohith Udalagama (Vice Chairman), Mr. U.L.H. Gunasekera (Vice Chairman), Mr. Johnny Fernando (Vice Chairman), Mr. S. Renganathan (Vice Chairman), Mr. Tissa Jayaweera ,Rohan Masakorala, Manohari Abeysekera, Janath Illanganthillake, P.M. Abeyesekera, Dinesh Saparamadu, Shobani Prathapasinghe, Manisha Rajanayake and nominated members Indira Malwatta, Chaturi Munaweera.
In 2019, ICC Global will celebrate the 100-year anniversary of the International Chamber of Commerce and I think we should aspire to do much more for our members and our country. Therefore, it would be an opportunity for us to reposition the Chamber with key external audiences with the aim of reinforcing existing and building new stakeholder groups. This would help our members to reach out to new frontiers in our rapidly changing world.
The interaction I have had with many of our ICC national committees and international business community has been rewarding and beneficial to the Chamber. We have a huge responsibility on behalf of our stakeholders and therefore I invite you to join us to support our activities. This will require a collective effort from the entire network and I hope you will continue to engage in the planning and execution of our programmes to help achieve our objectives and also ensuring meaningful engagement with government and business in the development of policy frameworks. I am confident that we can make a difference.
I look forward to working with you all in the coming months.
Dinesh Weerakkody
Chairman ICCSL