Mr. Felix A. Fernando
COMMITTEE MEMBER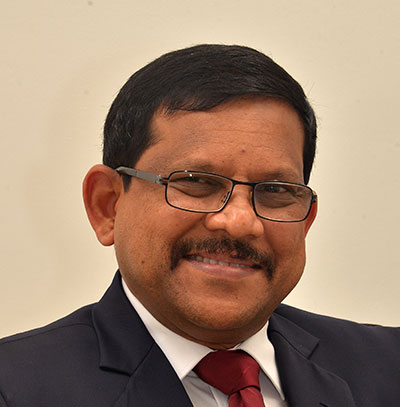 Mr. Felix A. Fernando
(COMMITTEE MEMBER)
Felix A. Fernando obtained his B.Sc. (special) degree in Business Administration from University of Sri Jayawardenapura (USJP) and an MBA from Post Graduate Institute of Management, (USJP) Sri Lanka. He is a Fellow member of the Chartered Institute of Management Accountants, UK. and the Certified Global Management Accountants. Mr. Fernando is also a Fellow member of the Certified Institute of Management Accounts, Sri Lanka and a member of the Certified Institute of Professional Managers of Sri Lanka.
He has had Executive Education at Harvard Business School, The Wharton School – University of Pennsylvania, National University of Singapore and AOTS, Japan. He has over 30 years of experience in the manufacturing industry out of which over 20 years in the Apparel industry.
Mr. Fernando is the Chief Executive Officer / Director of Sirio Ltd. and Alpha Apparels Ltd. and a Group Director / Board Member of Omega Line Group of companies which are associated to Calzedonia, Italy.
Mr. Fernando is instrumental in growing the business of Omega Line in Sri Lanka, where it began with only 30 employees in 1999. Currently, the group has four BOI approved companies with seven factories employing nearly 14,000 personnel, and regarded as one of the largest exporters in Sri Lanka.
He is the Immediate Past Chairman of Sri Lanka Apparel Exporters Association. Mr. Fernando is a Member of the Executive Committee of Joint Apparel Association Forum. Also, he currently serves as a Member of the Board of Directors of Sri Lanka Institute of Textile and Apparel, committee member of the Ceylon Chamber of Commerce, member of the Advisory Board of the BCI Catholic Institute of Higher Education and as a member of the Advisory Committee on Apparel of the Sri Lanka Export Development Board. He is the Charter President of the Omega Line Toastmasters Club, and served as a member of the Finance Committee for the Papal Visit Sri Lanka – 2015.
 Mr. Fernando has been a key-note speaker at many local and international conferences and has functioned as a Panelist in many such forums.