Mr. Indika Rajapakshe
COMMITTEE MEMBER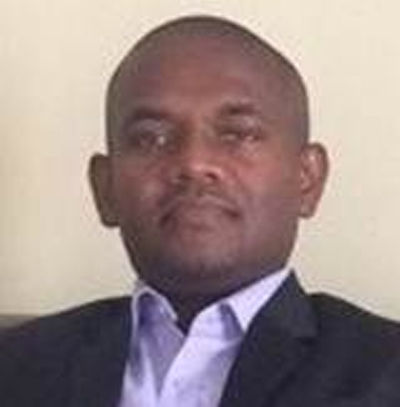 Mr. Indika Rajapakshe . BSc. FCA, ASCMA, CPA
(COMMITTEE MEMBER)
Indika Rajapakshe is a fellow member of the Institute of the Chartered Accountants of Sri Lanka, Society of Certified Management Accountants of Sri Lanka and Certified Public Accountant of Australia. He holds a B.Sc (B.Ad) sp degree from the University of Sri Jayawardenapura.
Indika counts well over 20 years of post-qualified executive business experience in manufacturing and service sector industries and out of that 12 years worked at  International Trade and Supply Chain Management. He worked in 7 countries namely, Jordan, Gambia, Sri Lanka, Nigeria, Cameroun and South Africa during his tenue in international assignments. Last International position he was held based in South Africa working as the Area CFO for the freight forwarding and logistics arm of the world largest container shipping group A.P. Moller Maersk. He has been working with A.P.Moller Maersk group since 2005 with different role with different countries with different business units. (Maersk Line, Damco, APM Terminals). Prior to takeover international assignments Indika worked with Singer Sri Lanka, Maliban Biscuits Manufacturing Ltd and George Steuarts Ltd with different Finance roles.
Indika's Business experience counts from Finance and accounting, Reporting, Budgetary control, Finance process improvement, Controlling and standardization, Finance restructuring and off shoring, Outsourcing, business partnering management, and project management and financial analyst for commercial decision. In addition to that he has been continuously engaged with SAP based reporting improvements, compliance with IFRS. He has been working as country/Area roles in Asia, Middle East and Central, West Southern Africa all these years.
Currently, Indika is working as Group Chief Financial Officer for Rhino Group of Companies focusing various Finance and Business projects/Export business developments and responsible for overall business performance of the Group since September 2017.