Mr. Isuru Gunaratne
(COMMITTEE MEMBER)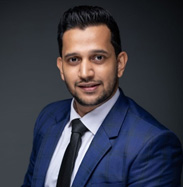 Mr. Isuru Gunaratne
(Council Member)
Isuru currently works in the capacity of General Manager – Strategic planning for MAS Holdings.
A highly accomplished professional with extensive experience in strategy formulation, project management, financial planning, and business transformation. With his strong expertise and leadership, he has been able to drive growth, profitability, and operational excellence across different business units within the organization.
He has been working with McKinsey & Company business consulting to facilitate the 'Turnaround', which is a group initiative to boost the profitability of the organization within a span of 3 years. Isuru has also been extensively involved in strategy formulation and the long-range plan of the organization drafting the global manufacturing and trading footprint.
Isuru has a Master of Business Administration (MBA) offered by the University of West London and has successfully completed it with merit. He has also received an award for outstanding performance for his Bachelor of Business Administration (BBA) degree, which he completed in 2013 from Sheffield Hallam University (UK). He received his executive education from the National University of Singapore and has undergone many lean manufacturing training and certifications.
A product of Trinity College, Isuru was the Head Prefect and captained the college boxing team, and was awarded colours for his outstanding achievements in the sport. He has successfully completed the Boxing Referee Judges examination conducted by the Boxing Association of Sri Lanka and functions as a National and Regional Boxing Referee/Judge.