Mr. Buddhapriya Ramanayaka
Committee Member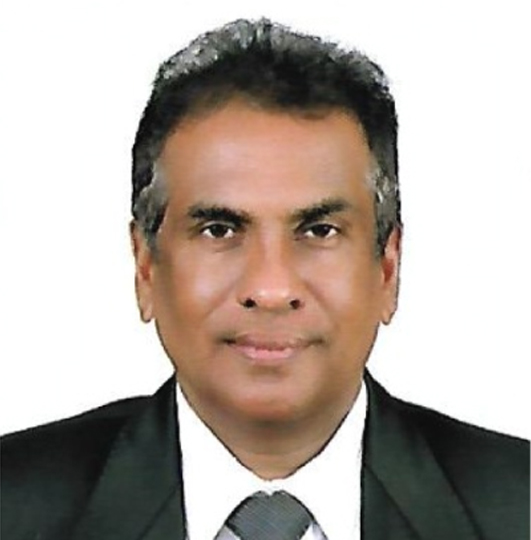 Mr. Buddhapriya Ramanayaka
(Committee Member)
Mr.  Buddhapriya Ramanayaka, a proud product of D.S.Senanayaka College, Colombo, has been a key individual in the development of the Diplomatic Relations between Sri Lanka and Russia. Armed with a Master's Degree in Economics from the People's Friendship University of Russia, he began his career at the Russian Centre in Colombo as an Education and Information Officer, and has been serving as the Chief Executive Officer of the Cultural Section of the Embassy of the Russian Federation since the year 1998, for over a period of 20 years.
His corporate experiences include working as a Managing Director at EuroAsia Corporation ( an ISO 22000, HACCP and GMP certified Premium Tea producing and exporting company founded in 2005), a Director at Delux Holidays (Pvt.) Ltd. and as a Commercial Director at InterCeylon (Pvt.) Ltd., Moscow. He has played a significant part in the journey of EuroAsia Corporation winning the Best Sri Lankan Brand Exporter in 2012 and again in 2013 for Premium Teas, and the Gold Medal for Small and Medium Scale Exporter, and the Gold Medal for Tea Value Added Sector Medium in 2014 by the National Chamber of Exporters of Sri Lanka. He was also instrumental in EuroAsia Corporation, being the proud recipient of the Most Outstanding Tea Brand Award (other regions) by the Hong Kong International TDC in 2012.
Mr. Ramanayaka is currently a Board Member of MOS Lanka Holdings (a group of companies involved in diverse fields such as Higher Education and Medicine in the Russian Federation, export of connoisseurial  brands of Pure Ceylon Tea and Specialty Spices, Warehousing, Logistics, Tourism, Leisure and Hospitality Industry), has held the position of Vice-President of the Sri Lanka Russia Business Council for 3 years from 2016 To 2019, and is at present the Vice-President of the Association of Sri Lankan Graduates from Socialist Countries (ASLGSC) in Colombo established in 1966.
As the current CEO of the Russian Centre in Colombo, Mr. Ramanayaka works tirelessly promoting goodwill and friendship between the people of Sri Lanka and Russia. For his dedicated service, the Government of the Russian Federation awarded him with the "Friendship Medal" in 2006, and more recently, he was given a special award in recognition of 20 years of devoted service to the benefit of bilateral relations between the two countries by Rossotrudnichestvo – the Federal Agency for the Commonwealth of Independent States, Compatriots Living Abroad and International Humanitarian Cooperation.
Mr. Ramanayaka has represented Sri Lanka on many occasions at various International Conferences and Forums over the last 20 years, one of which was, as a Member of the Sri Lankan Delegation at the International Economic Forum at St. Petersburgh, Russia in 2011. He is generally recognized and respected as an individual with a vision of serving his country with integrity and honesty, ever willing to take the extra step and give his all!