Ms. Stasshani Jayawardena
Vice Chairman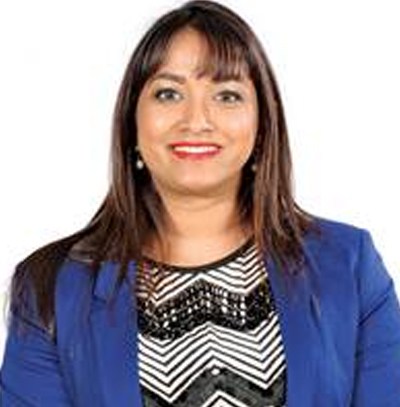 Ms. Stasshani Jayawardena
(Vice Chairman)
Stasshani Jayawardena is a Director of the Board of Aitken Spence PLC and Aitken Spence Hotel Holdings PLC, and the Chairperson of Aitken Spence Hotel Managements (Private) Limited. She is overall responsible for the Tourism Sector of the Group that includes Hotels, Destination Management and Overseas Travel. She is also a Director of Stassen Group, Lanka Milk foods (CWE) PLC and Chairperson of Splendor Media (Private) Limited.
Stasshani Jayawardena was the youngest intern to work under US Senator Hilary Rodham Clinton and the Former US President Bill Clinton in 2003.
In 2017, she was recognized with the Hotel & Hospitality Sector Gold Award at the Top 50 Professional & Career Women Awards in Sri Lanka.
In 2020, Stasshani Jayawardena was recognized in Echelon's New Establishment 100 which details the most innovative and influential young leaders who have succeeded in business and shaping the future of business in Sri Lanka.
She represents the Company as the Target Gender Equality Ambassador from Aitken Spence PLC at the Target Gender Equality initiative of the UN Global Compact.
At present she leads a team of international professionals in strengthening the service foundations and formulating the strategic road map for the Tourism Sector of the Group.
Her passion is taking the Group to the next generation with the core values of integrity, sustainability empowerment, equal opportunities with the use of technology and data.